About Castaway Studios.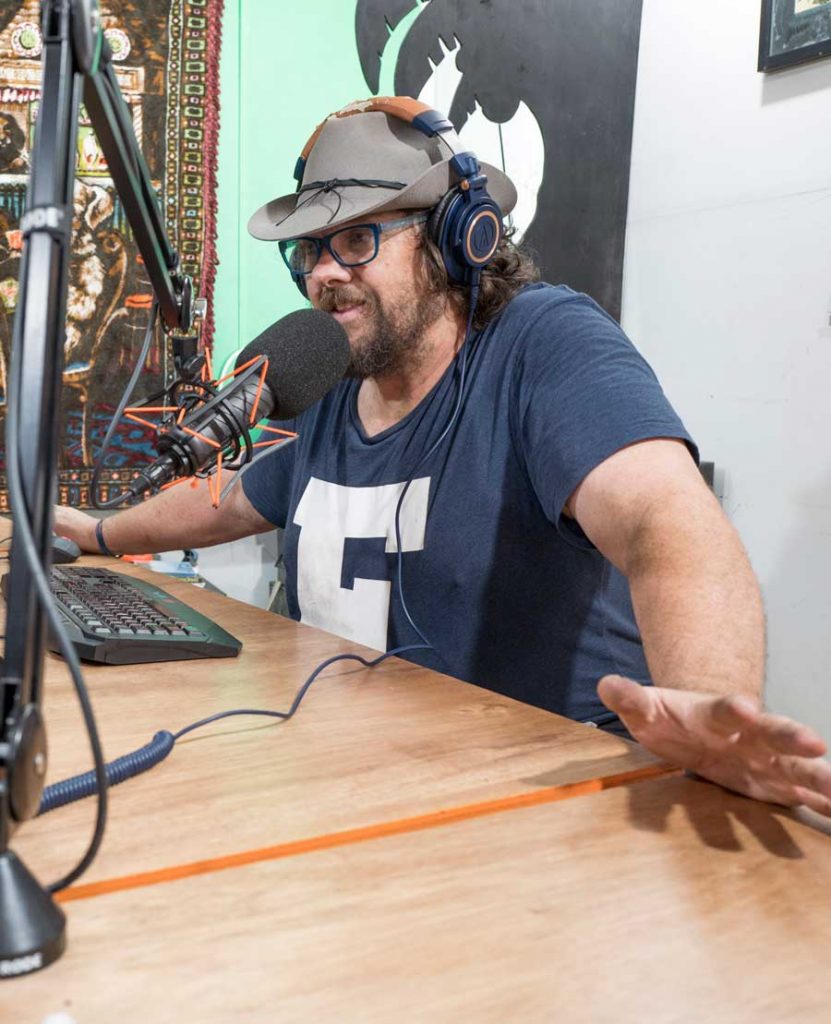 Who We Are
Castaway Studios is a boutique sound and video production house located in the newly minted creative hub of Collingwood. We are a can do group of people with a love of the arts that are able to tailor a solution to fit any price point or production level for your creative content.
History
With a rich history in Film and TV, (He once dated a girl who worked in continuity on a film.) Castaway founder Derek Myers, built the first Podcast studio over 10 years ago while simultaneously running his boutique European scooter workshop. After seeing the growth in the demand for Podcast and Production Studios he moved the noisy Scooter Dyno room and the business on and built further dedicated sound and video studios including a 90m2 TV production space.
Our Work
Castaway Studios are willing to work with anyone, literally. We work with budding creatives with a few sketchy crazy ideas and no experience through to seasoned film and TV professionals that scare the pants off us. We have the breadth of experience and professional equipment though that can deal with any situation and create and produce any desired outcome possible.
State of the Art Equipment
Castaway Studios have always invested in the best technology and provide only professional quality studio equipment to bring out the best in you. From the latest programmable high end video cameras through to cupboards full of specialised microphones that can suit any situation, Castaway have you covered.
Amazing Collingwood Location
Castaway Founder Derek Myers, has been operating in the same Warehouse Space in Easy St Collingwood in various guises for for over 25 Years. In this time Derek has witnessed the transformation of the local area with all heavy industry being replaced with boutique retail, hospitality and creative spaces. This old industrial part of Collingwood has now emerged as the Soho of Melbourne and the new creative heart of the city.
Affordable Prices
Part of the genesis of the evolution of Castaway Studios was the founder's crazy creative idea for their own Podcast Show. Researching Podcast Studios in Melbourne they struggled to find one to record the show that was viable within their budget, of nothing. Not one to be deterred, they pushed on and built their own studio and produced their Podcast show to Roaring Success! (Kind of………..) With that experience behind them, they saw a real need in the market for affordable yet professional quality recording studios and opened the doors to all creative types. While the studios have evolved a long way over the years Castaway have always tried to remember what it felt like starting out. Our Castaway founder believes that not only is Castaway the Best Podcast Studio in Melbourne but also the best value for your budget, whatever that is.